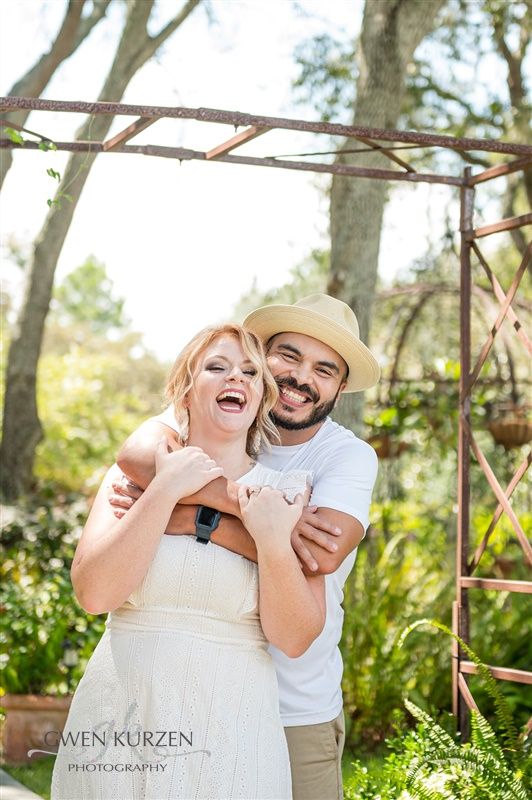 Bubbly in Love Engagement
April 3, 2023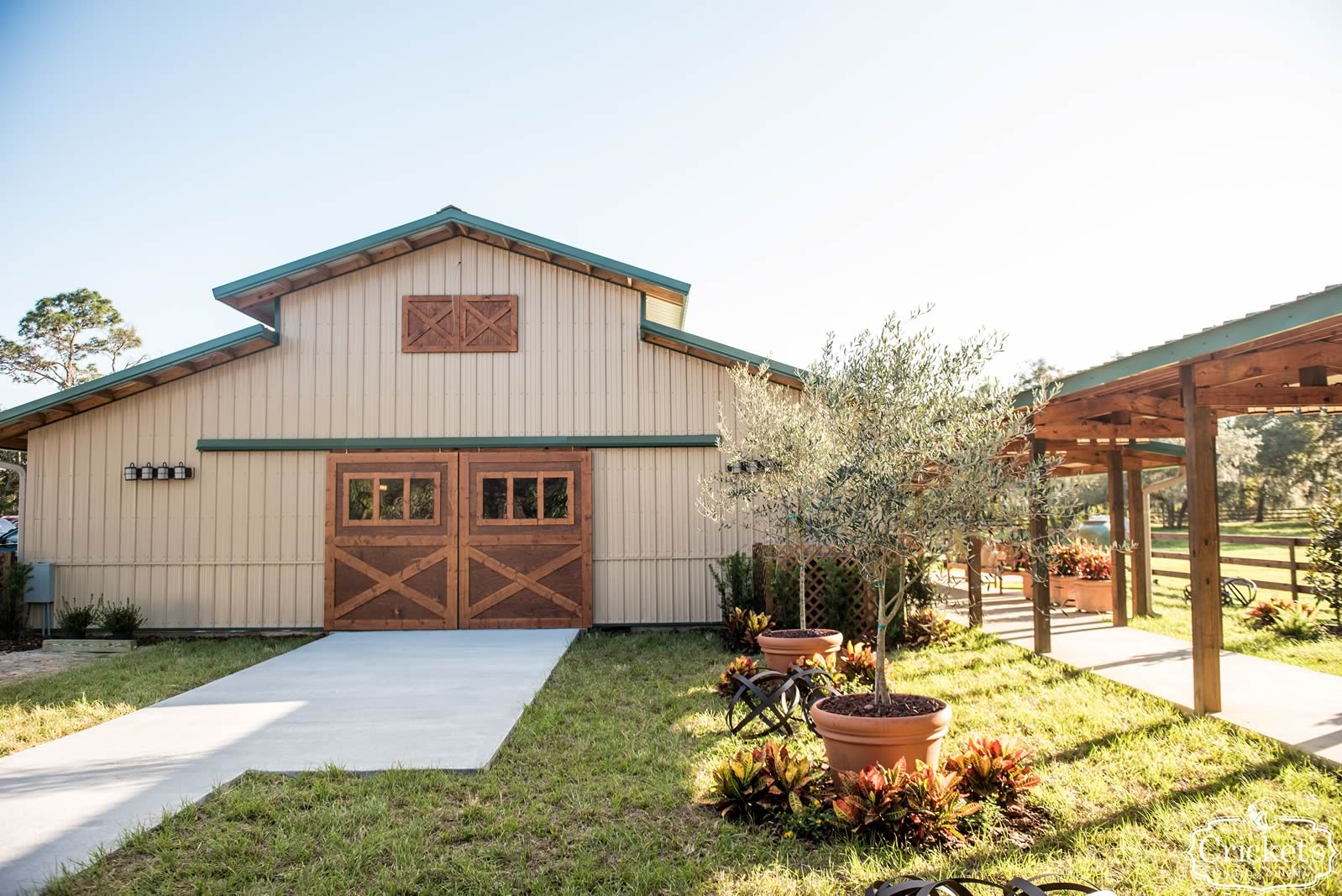 Our Perfect Charming Wedding Venue
July 3, 2023
Tamira + Javarius
A gorgeous April day in Florida for the wedding of Tamira and Javarius. They vowed the rest of their lives together in front of family and friends during their intimate BLB Hacienda wedding. The day could not have been more perfect, from the ceremony to the stables for portraits, the newlyweds looked fabulous! We cannot wait to share their special day around the family farm venue with moments caught by Cona Studios.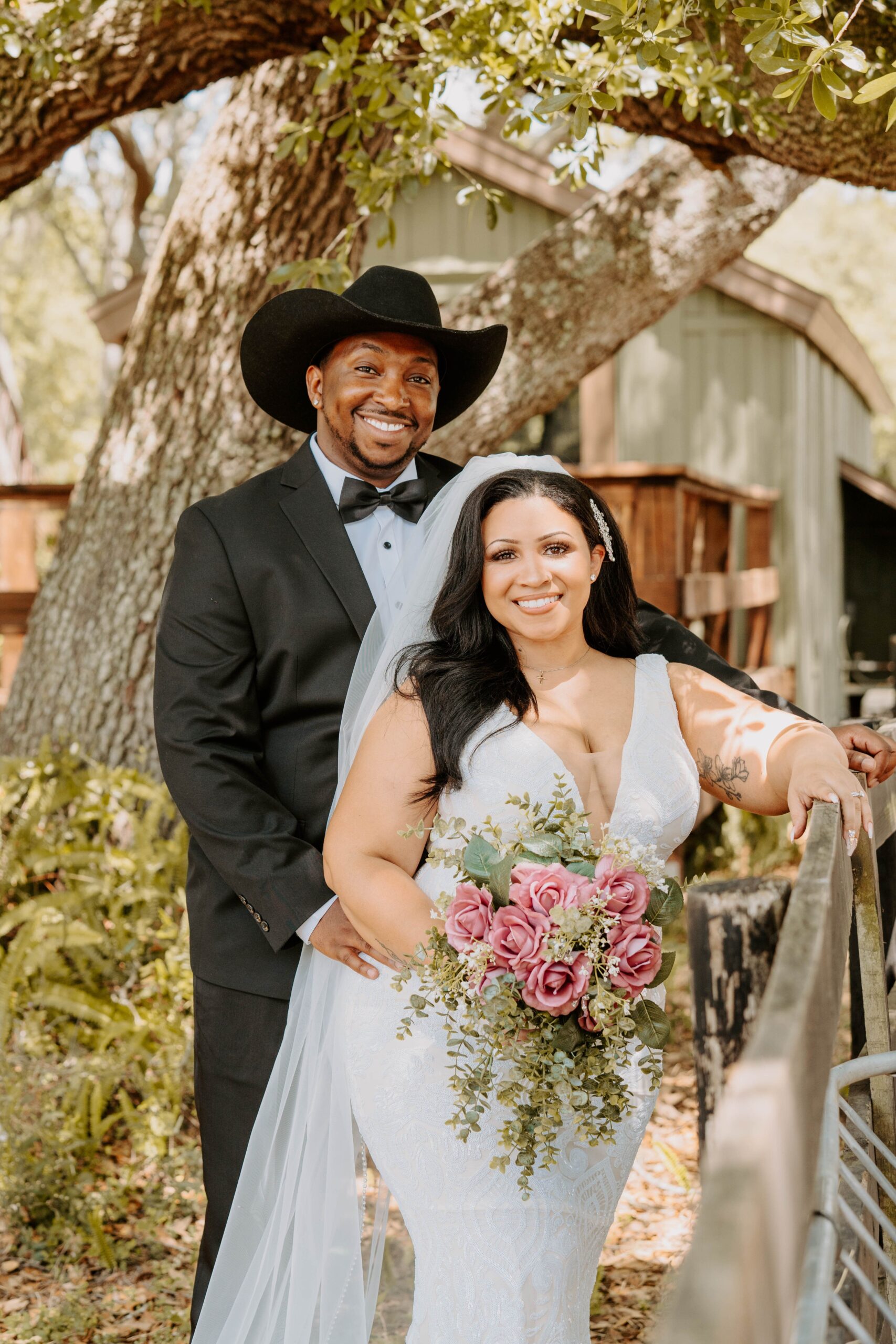 Bride and Groom Ready
As the saying goes, the party doesn't start until the bride walks in! Tamira spent the morning getting ready on her way to becoming a Mrs. She wore her hair down with loose waves and subtle complimenting makeup.  The bride looked ever so stunning in her white abstract laced wedding gown, holding her pink roses accented with delicate greenery bridal bouquet. As she slipped on her nude-colored shoes, she was ready to go meet her handsome groom at the altar's end.  Arm in arm with her father, they walked down the aisle, and he gave away Tamira to Javarius. The groom himself was dashing in his black tux. His cowboy hat with boots and belt buckle were perfect compliments to this farm wedding. We loved it!
Hacienda Ceremony
The couple came before family and friends in front of our wooden wedding arch adorned with white florals and said their vows. With our horse pasture in the background, it was the perfect view for their commitment to have and to hold from this day forward, for the rest of their lives. The two sealed their love with a kiss and were pronounced husband and wife. After, it was time to explore the venue as newlyweds.
Picture Perfect
After the wedding ceremony, the newlyweds took portraits around some of our favorite parts of the ranch. They captured a piece of BLB in their heart forever with their guests, some photos in the stables, and the best, with our horses. The venue here at Hacienda is a small family farm with a lot of our animals who love to spend their time with our special guests and vice versa, our guests with the attention of our furry friends. The wedding ceremony for the intimate BLB Hacienda wedding was a joy to host. Congratulations Tamira and Javarius! We wish you lots of happiness in all the years to come.