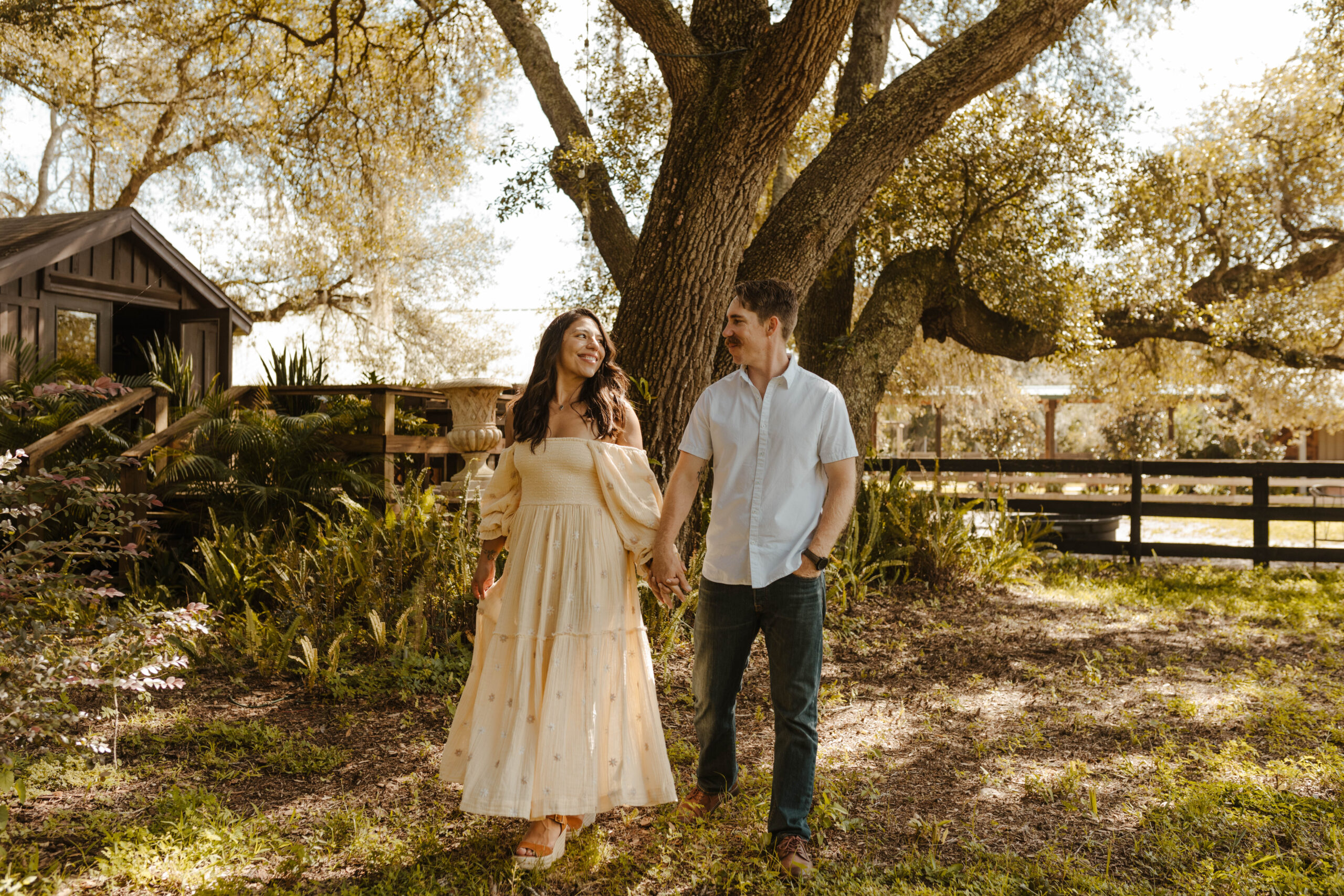 A BLB Hacienda Engagement Session
February 15, 2023
A Pink Floral Hacienda Wedding
March 7, 2023
Alex + Cyril
It was a beautiful day at BLB Hacienda for a Western Wedding for Alex and Cyril. We are excited to share with you their gorgeous wedding caught by Harper Shadron Photography. It was an honor to be the chosen venue for their fun themed day.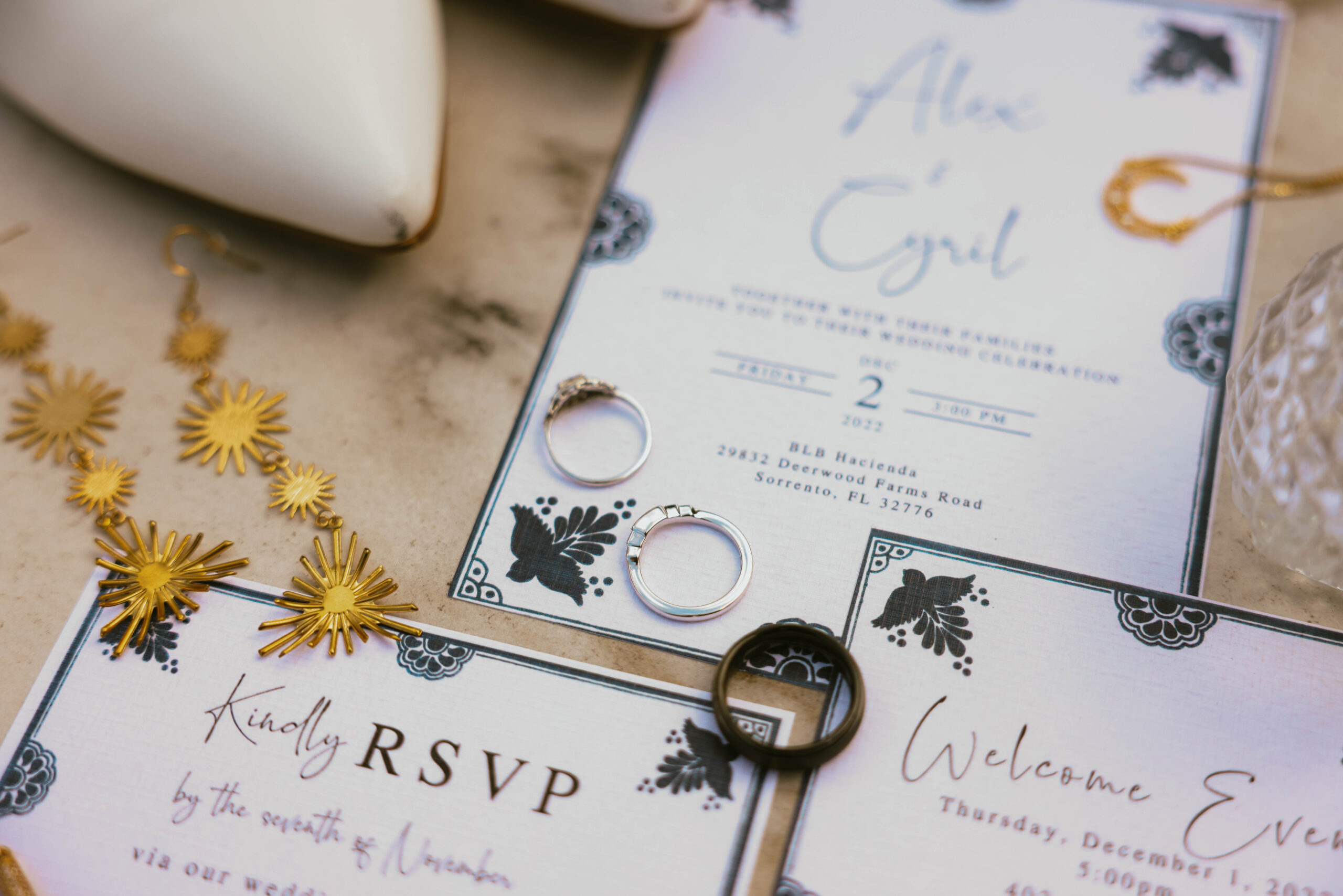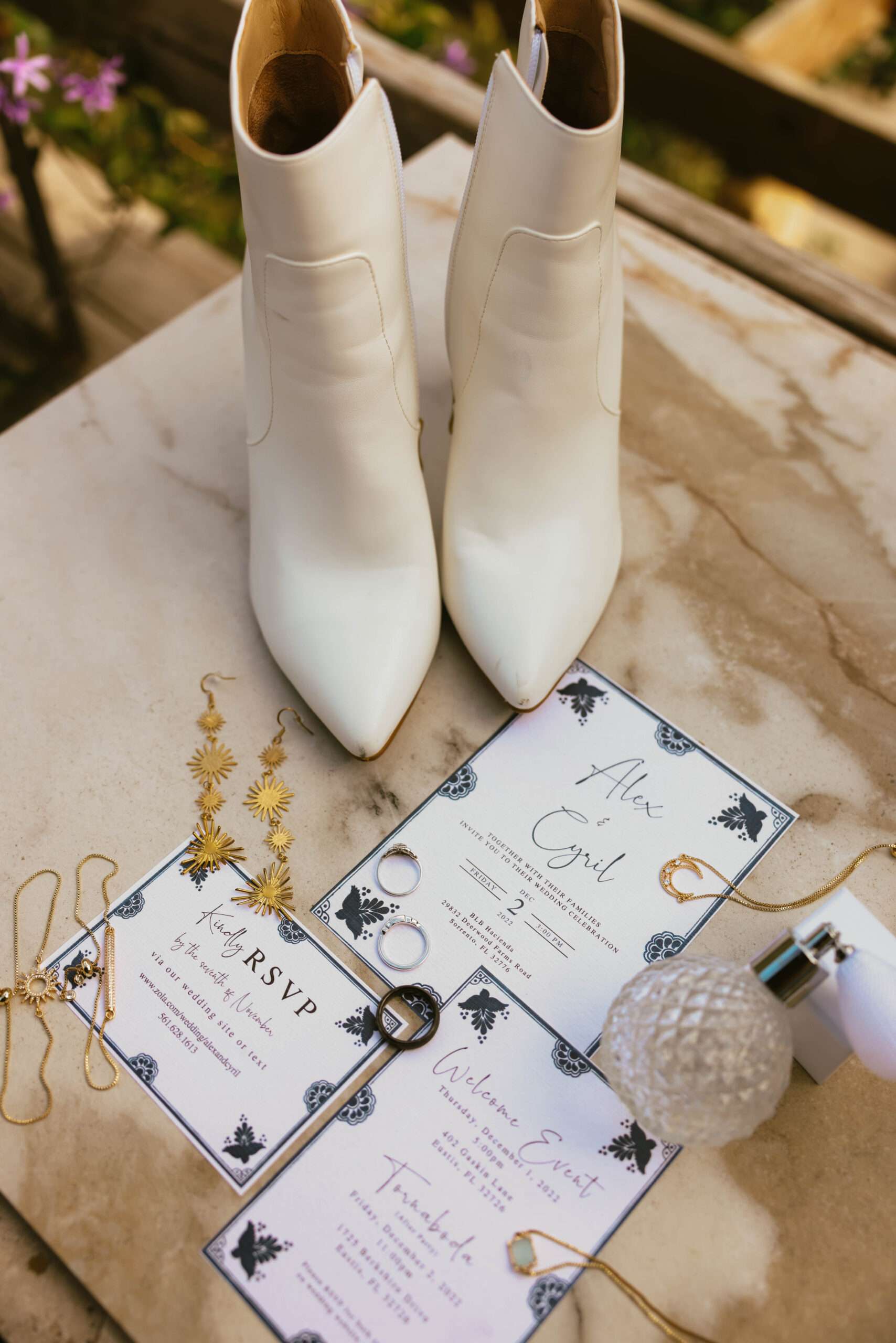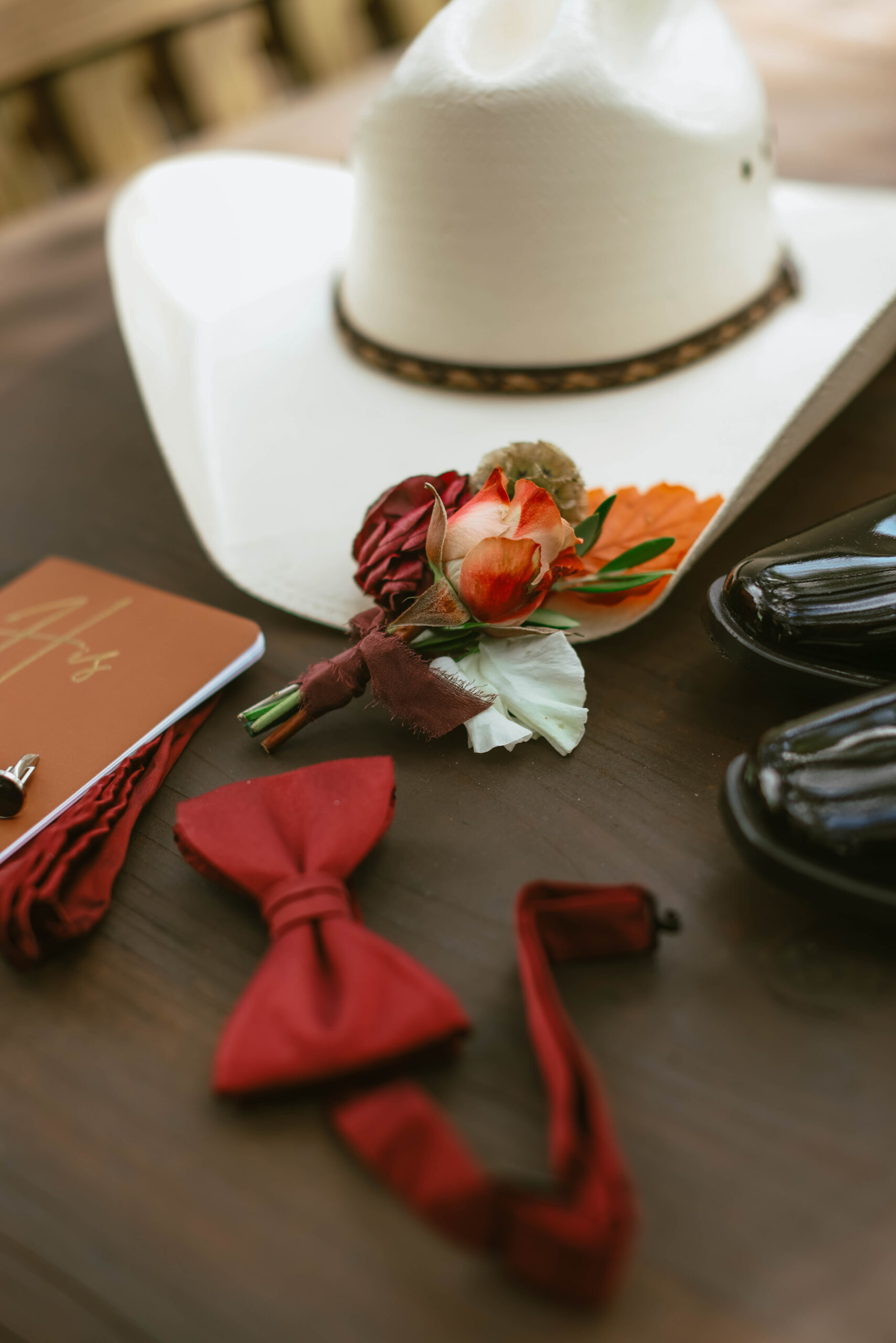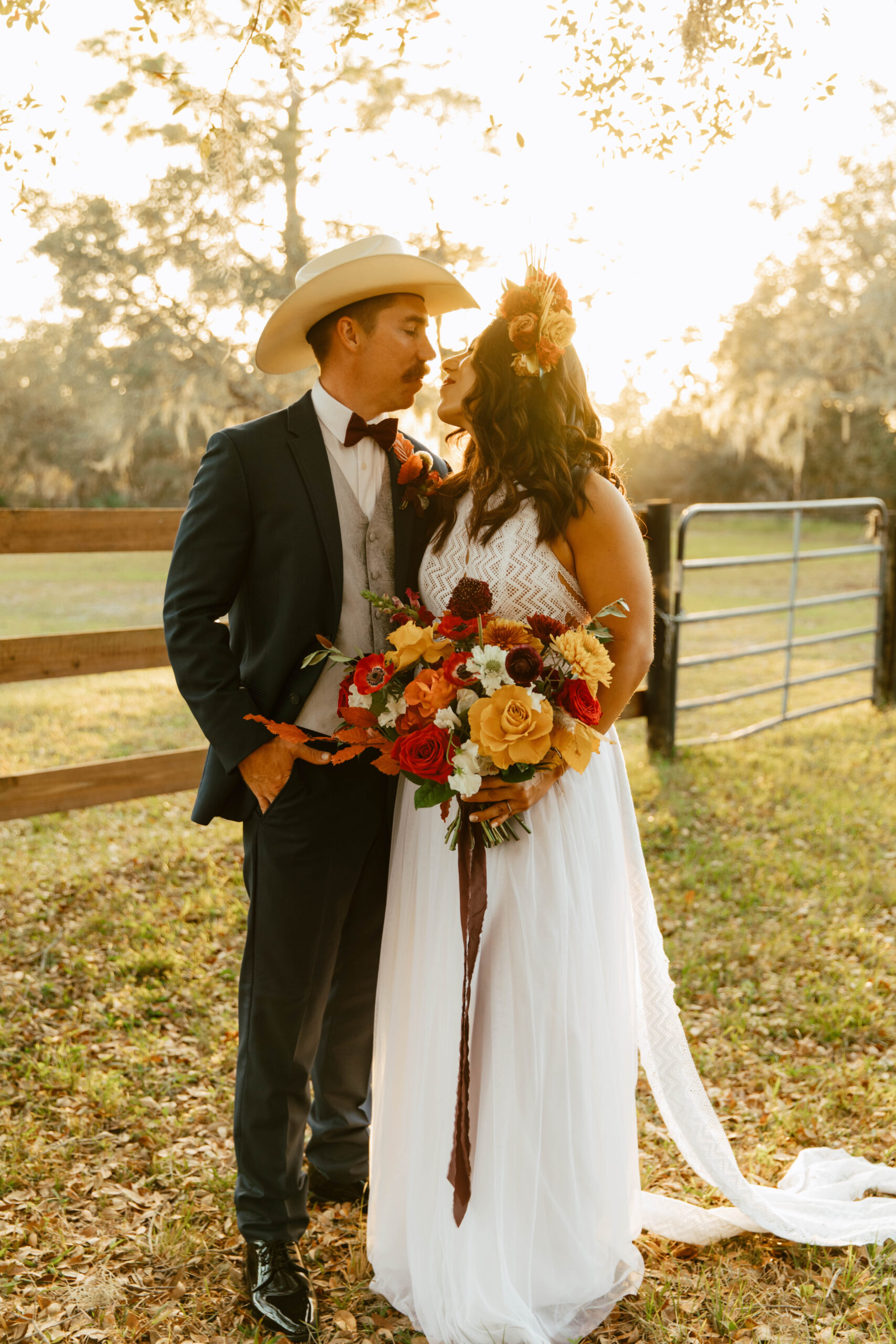 Time to Shine
The morning started with the bride getting her hair and makeup done with her bridal party close by. She wore her hair down in curls and topped with a rounded, burnt orange floral crown. Afterward, she slipped into her gorgeous long, white laced, high-neck gown. All the while, the groom put on his navy-blue suit and finished with a western cowboy hat. They were finally ready for their first touch of the day as something different from a typical first look. They stood back-to-back, holding hands they sweetly read their vows privately to each other.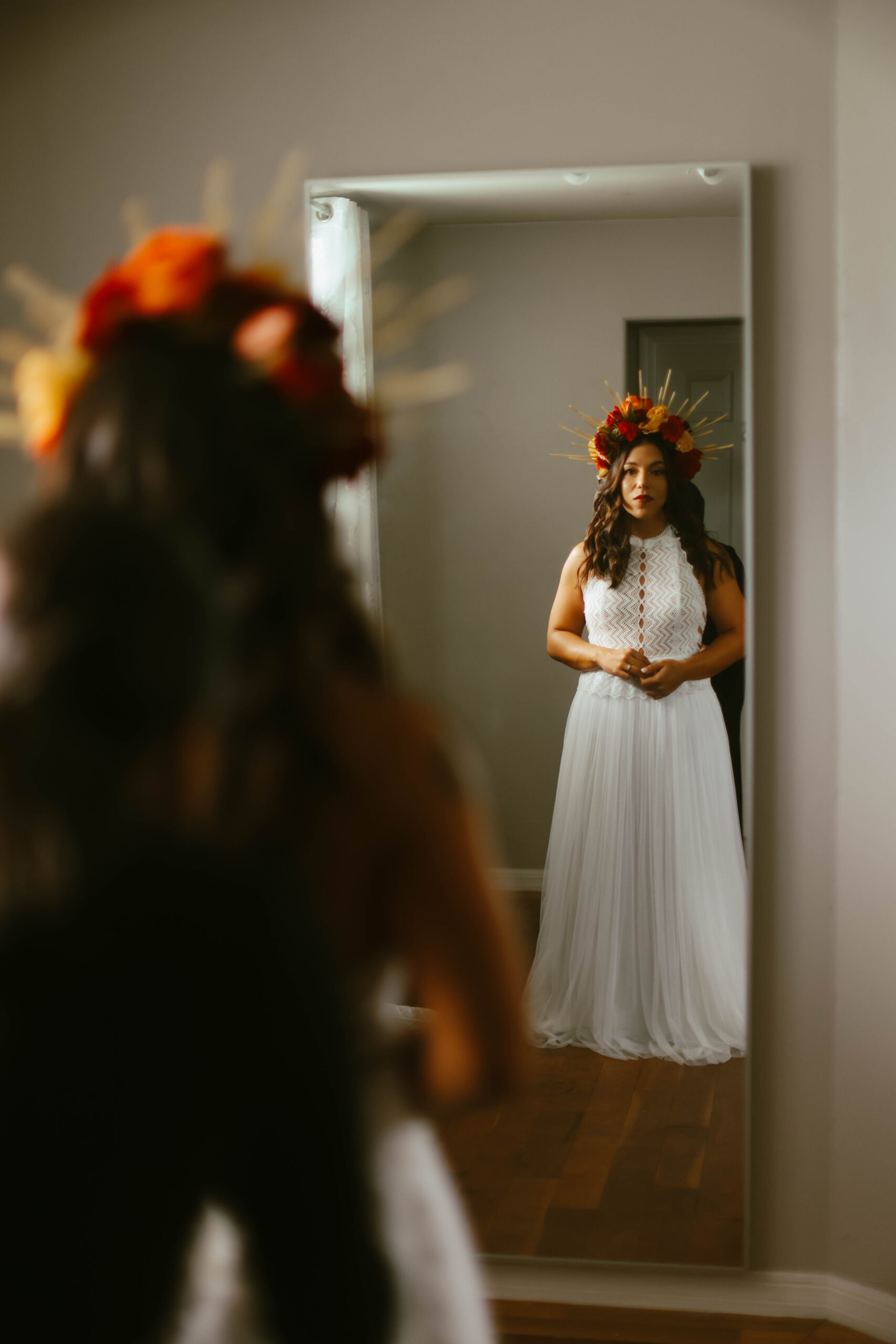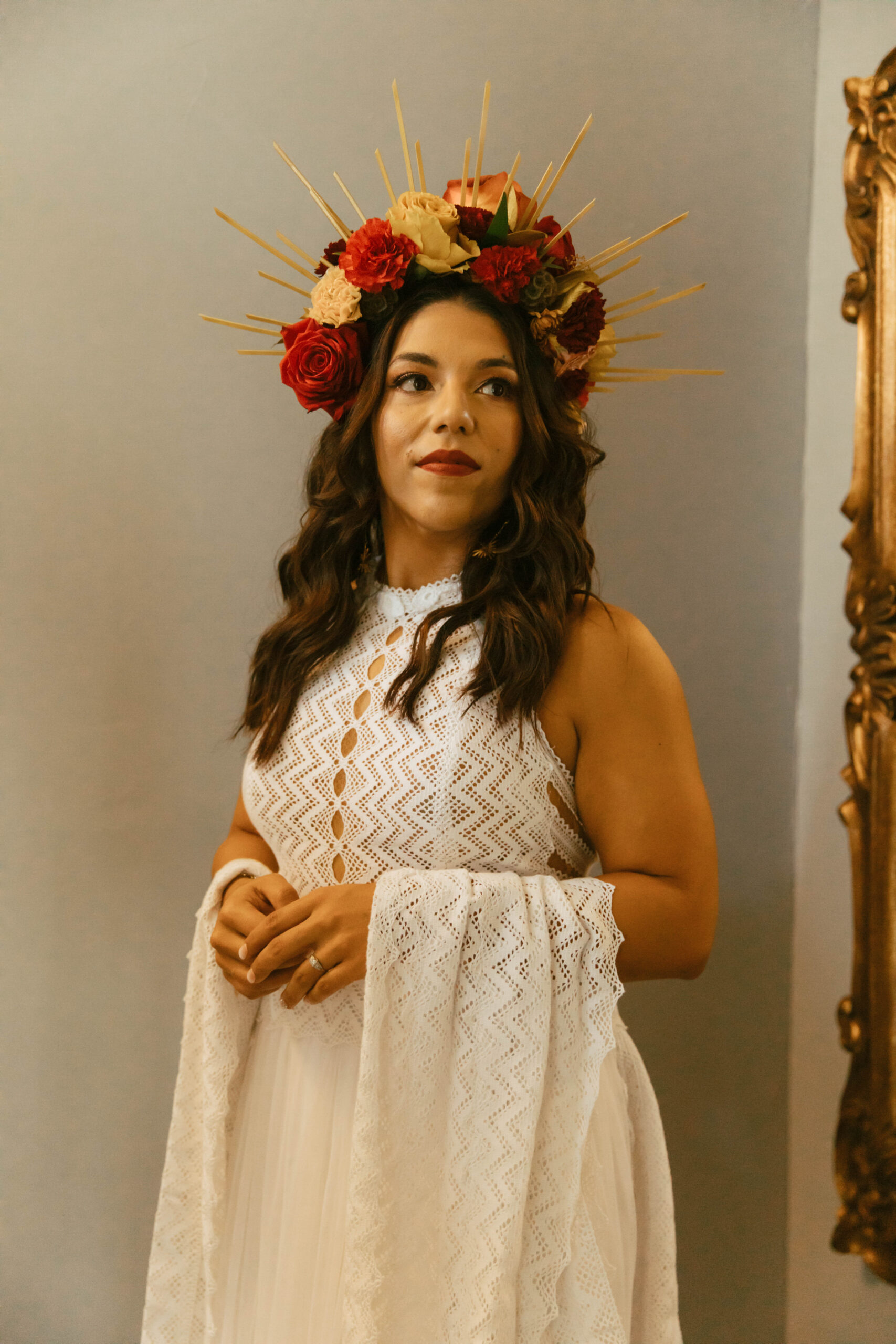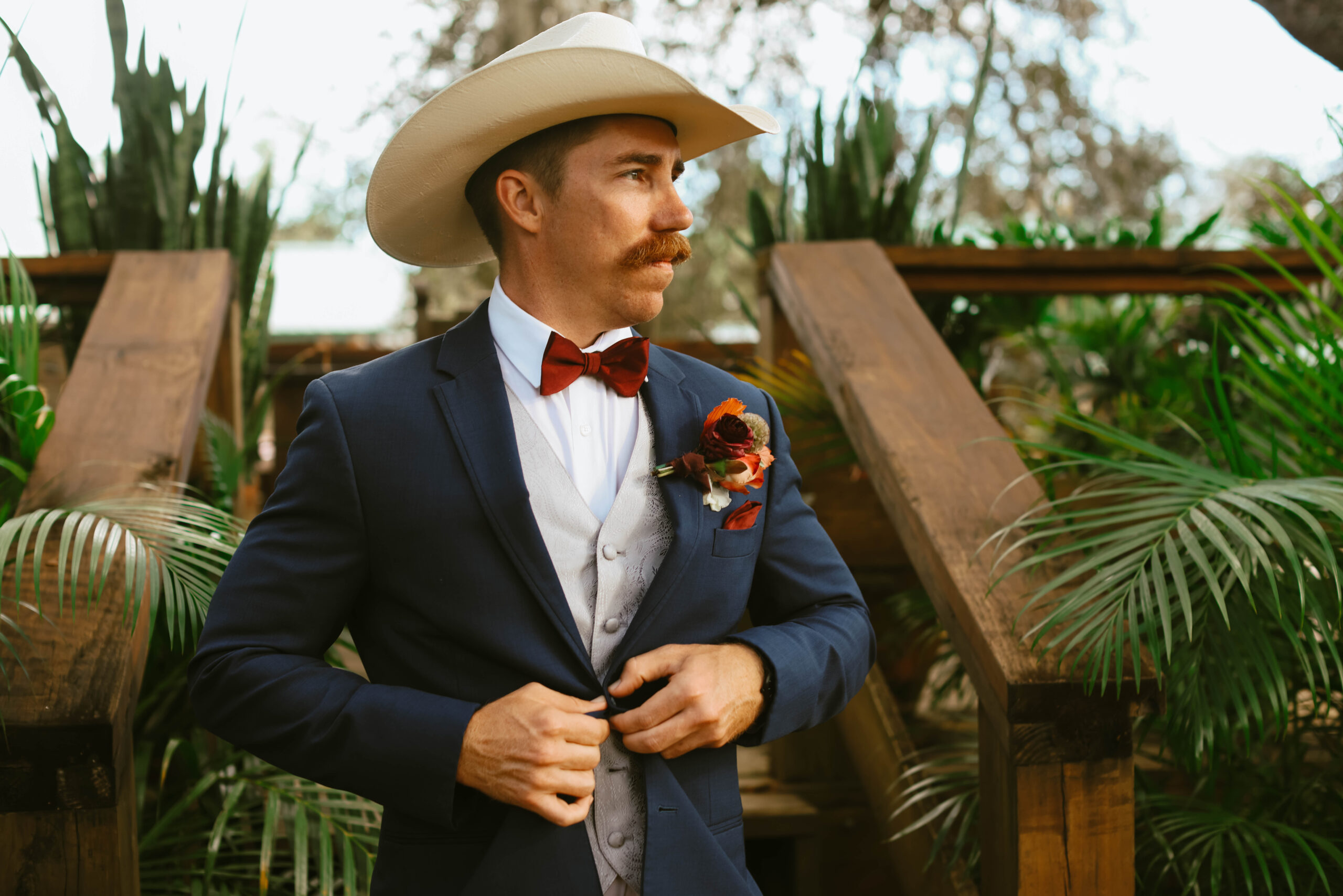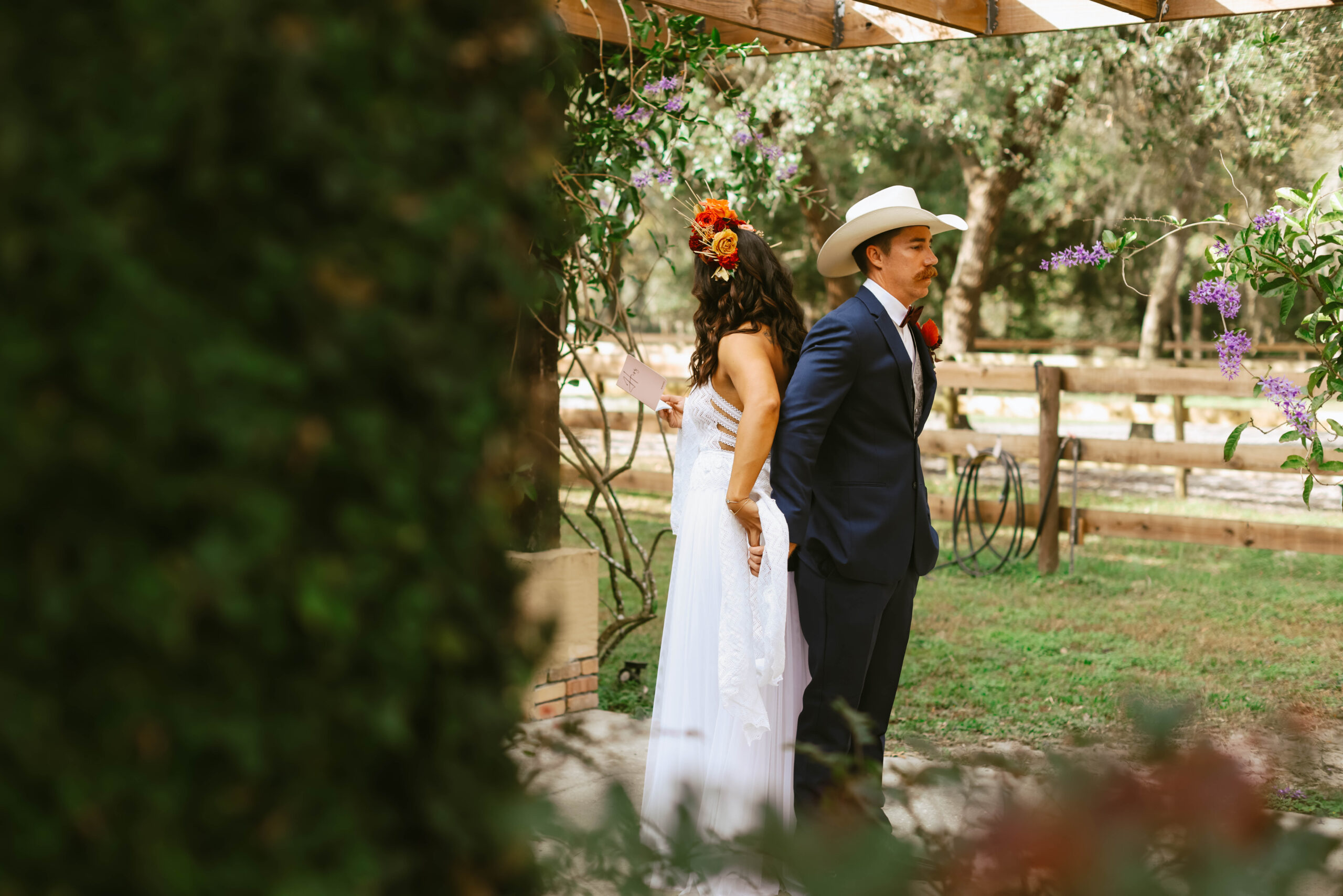 Meet Me at the Alter
After all of the guests filled their chairs, the bridal party began to make their way down the aisle, followed by the bride and her mother. As Alex and Cyril met at the altar, in front of our horse pasture with a lovely burnt orange floral arch, they confessed their love for each other. The couple then, for the first time, was pronounced husband and wife. The day could not have been any more romantic.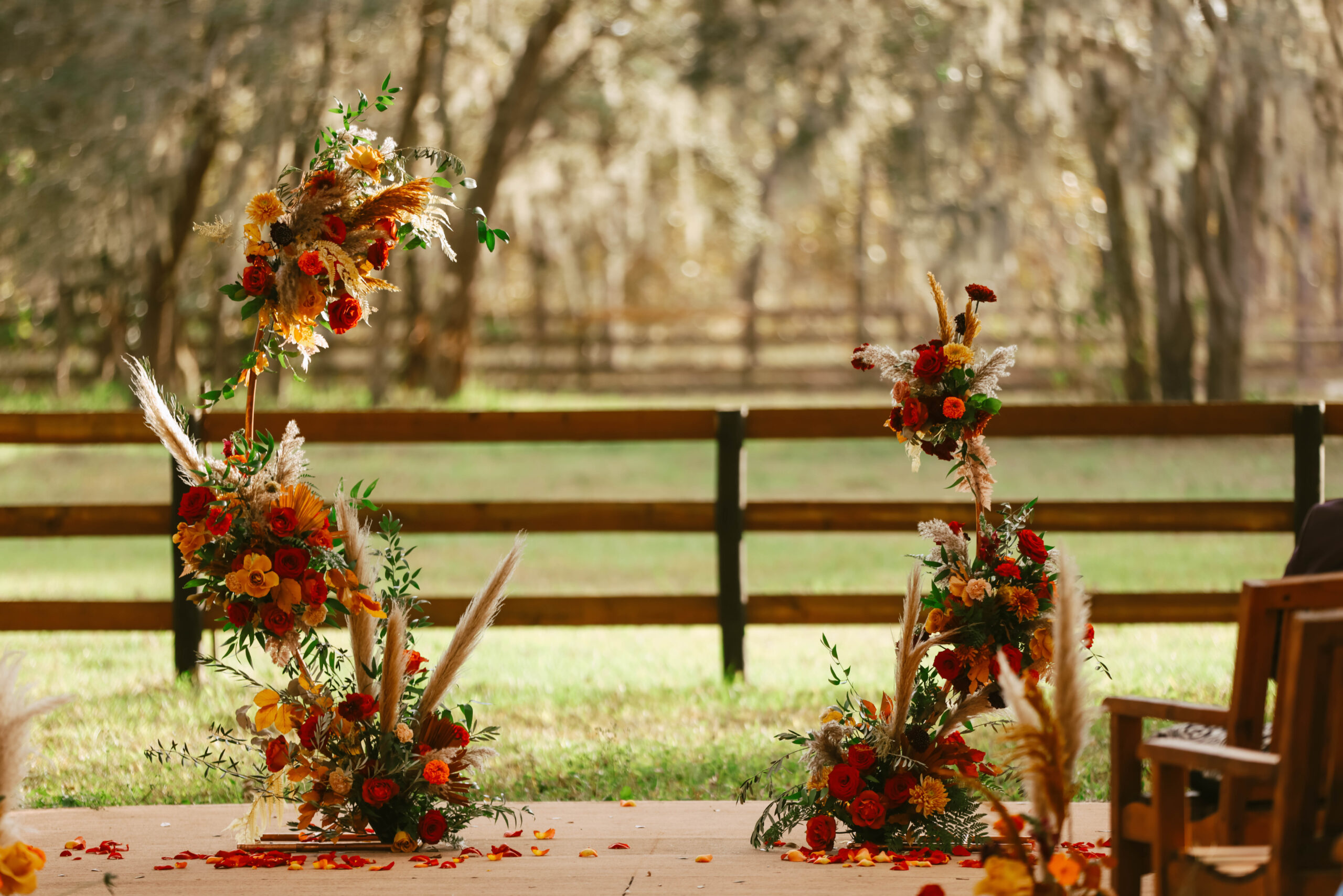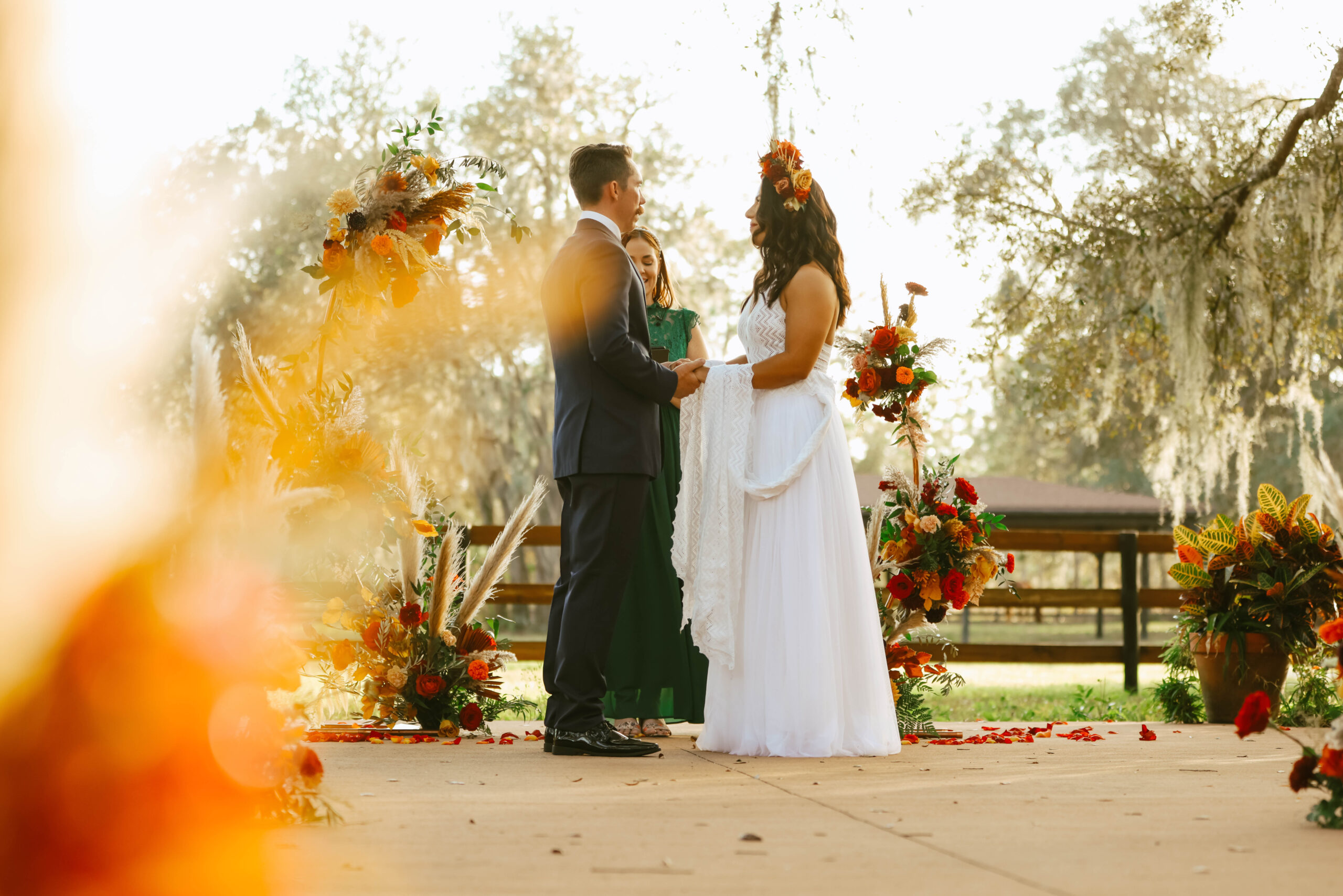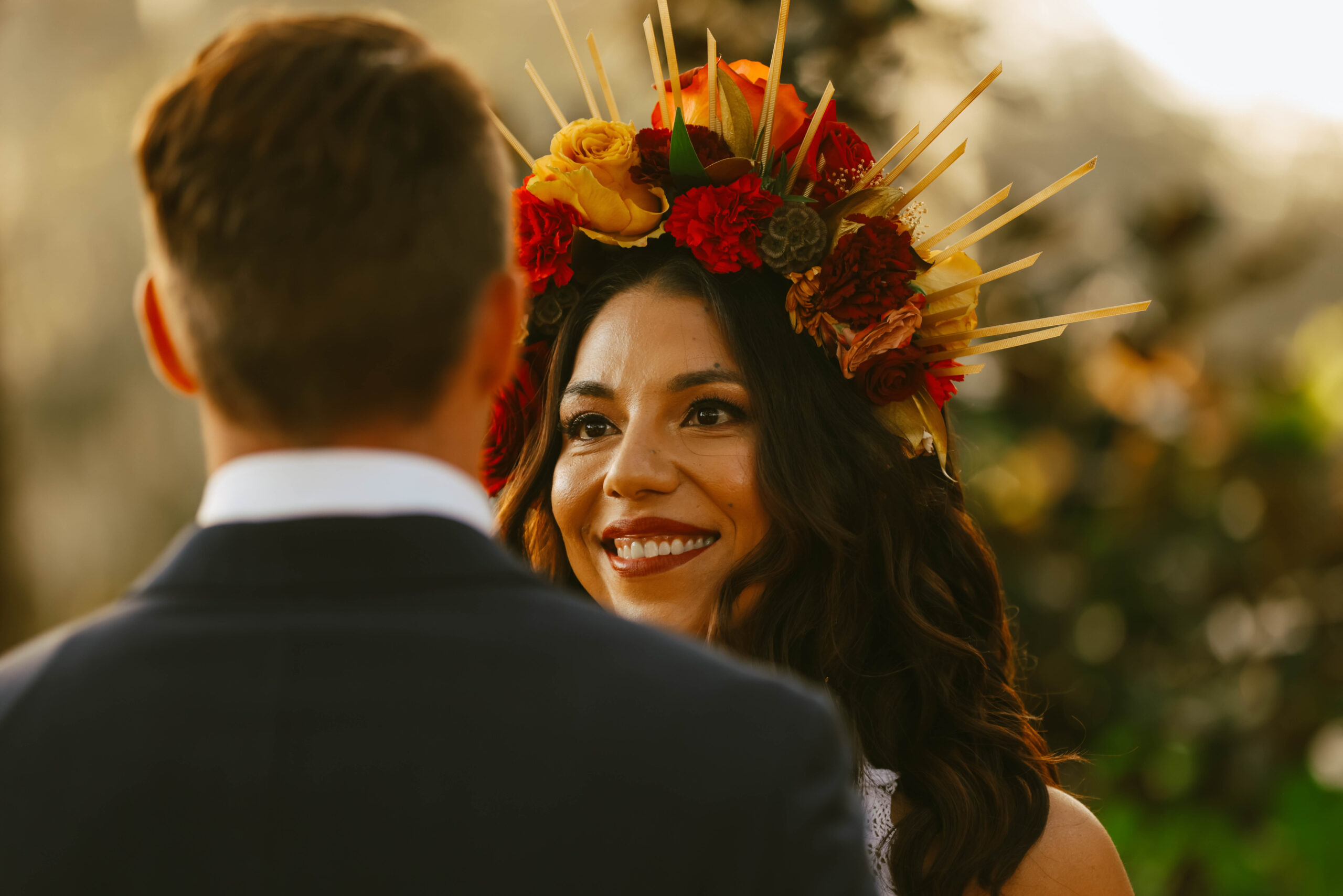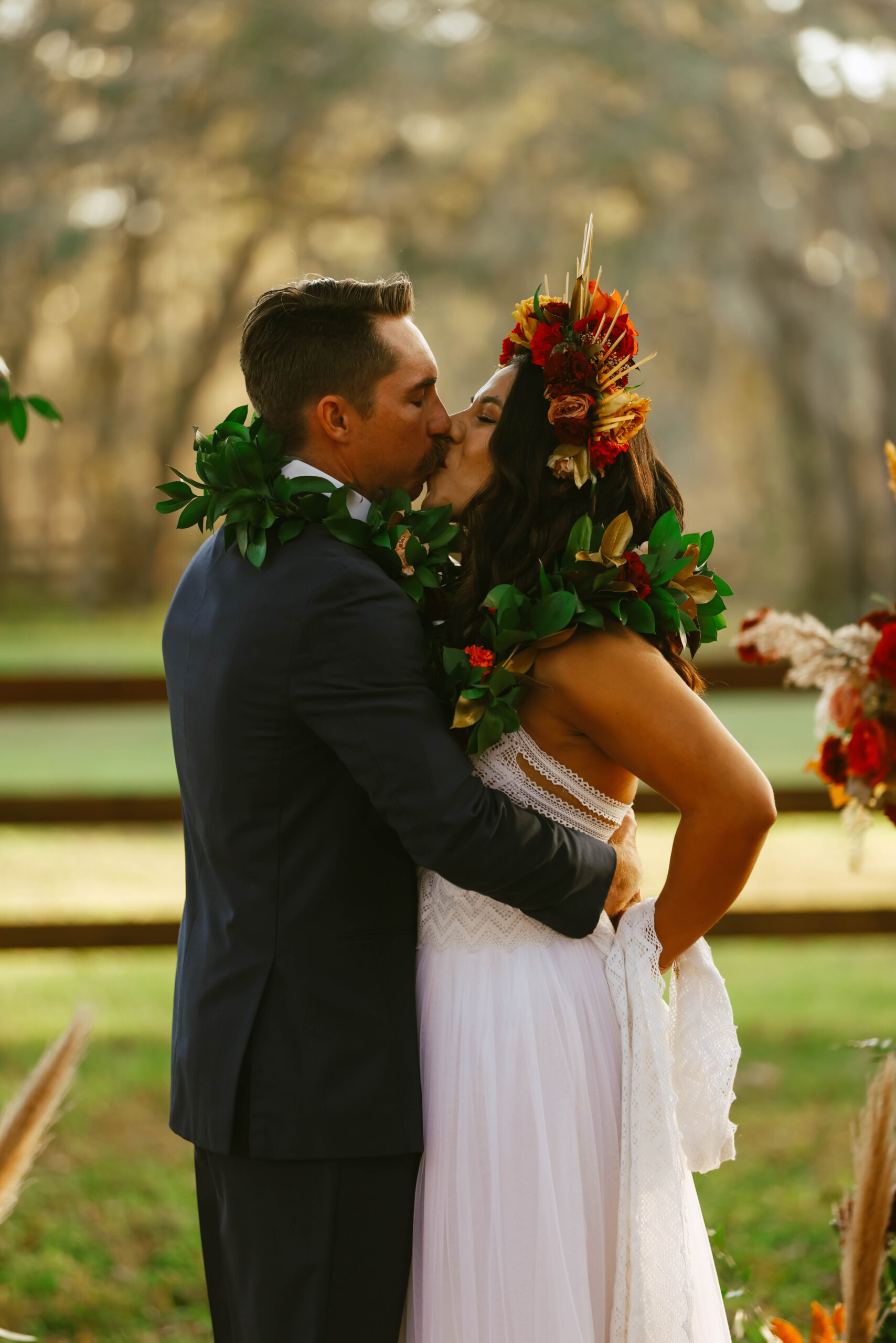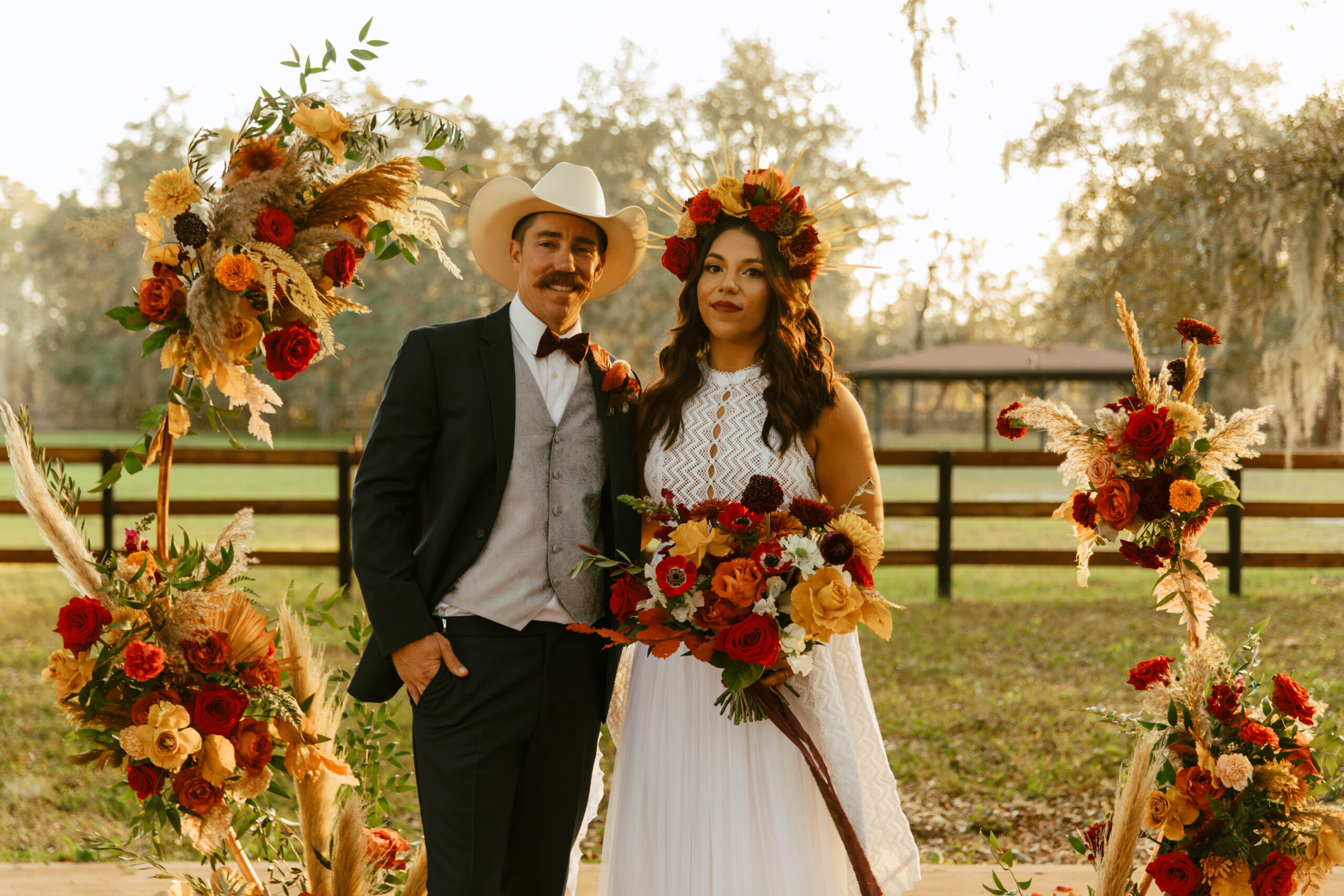 Cocktail Hour
While the wedding guests enjoyed the outside view, the newlyweds went to take romantic photos together around BLB Hacienda. There are many different photo options around the venue, from the pasture to the garden and the groom's cabin deck. Not only do we have amazing photo locations, but we also have horses that love taking pictures as well.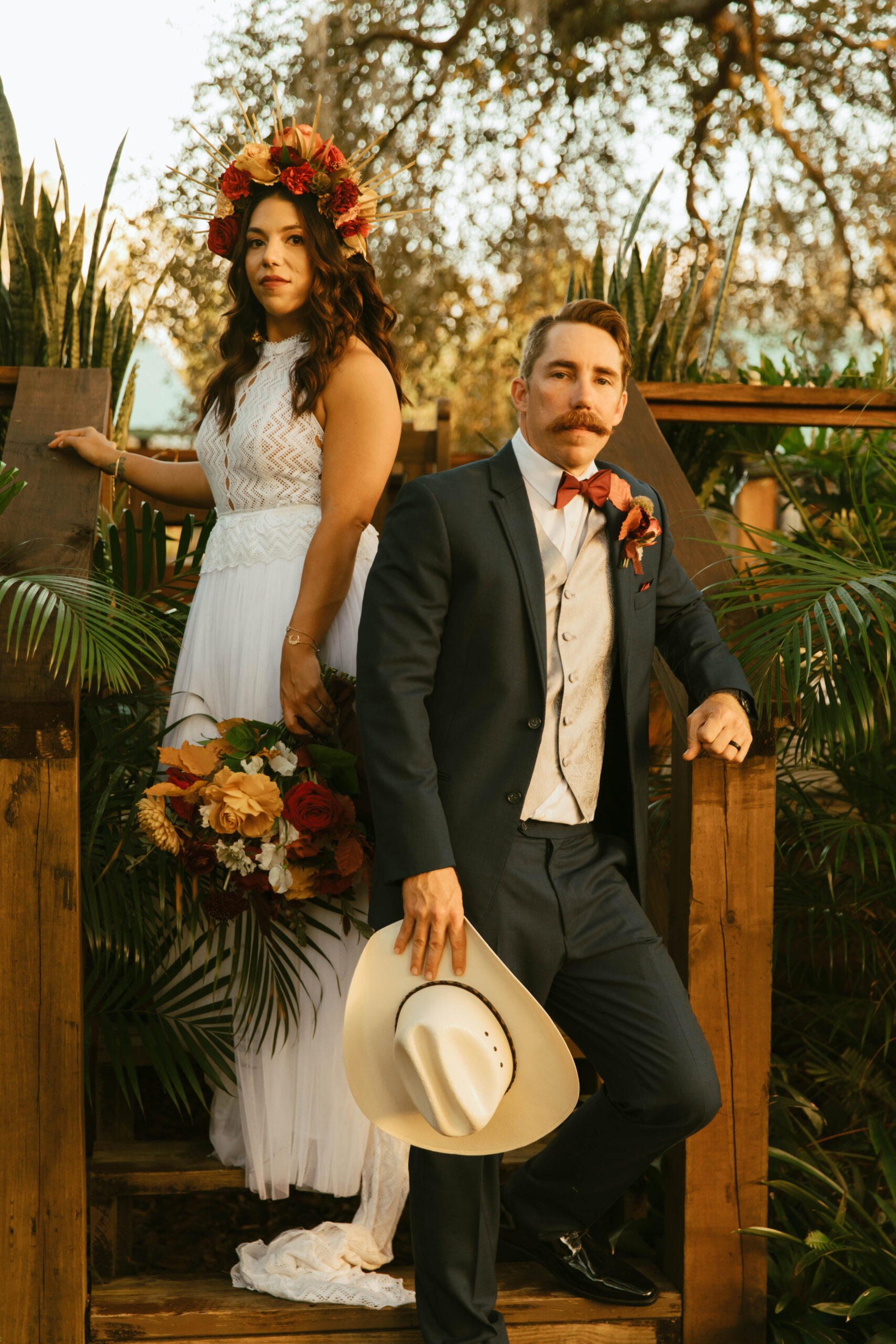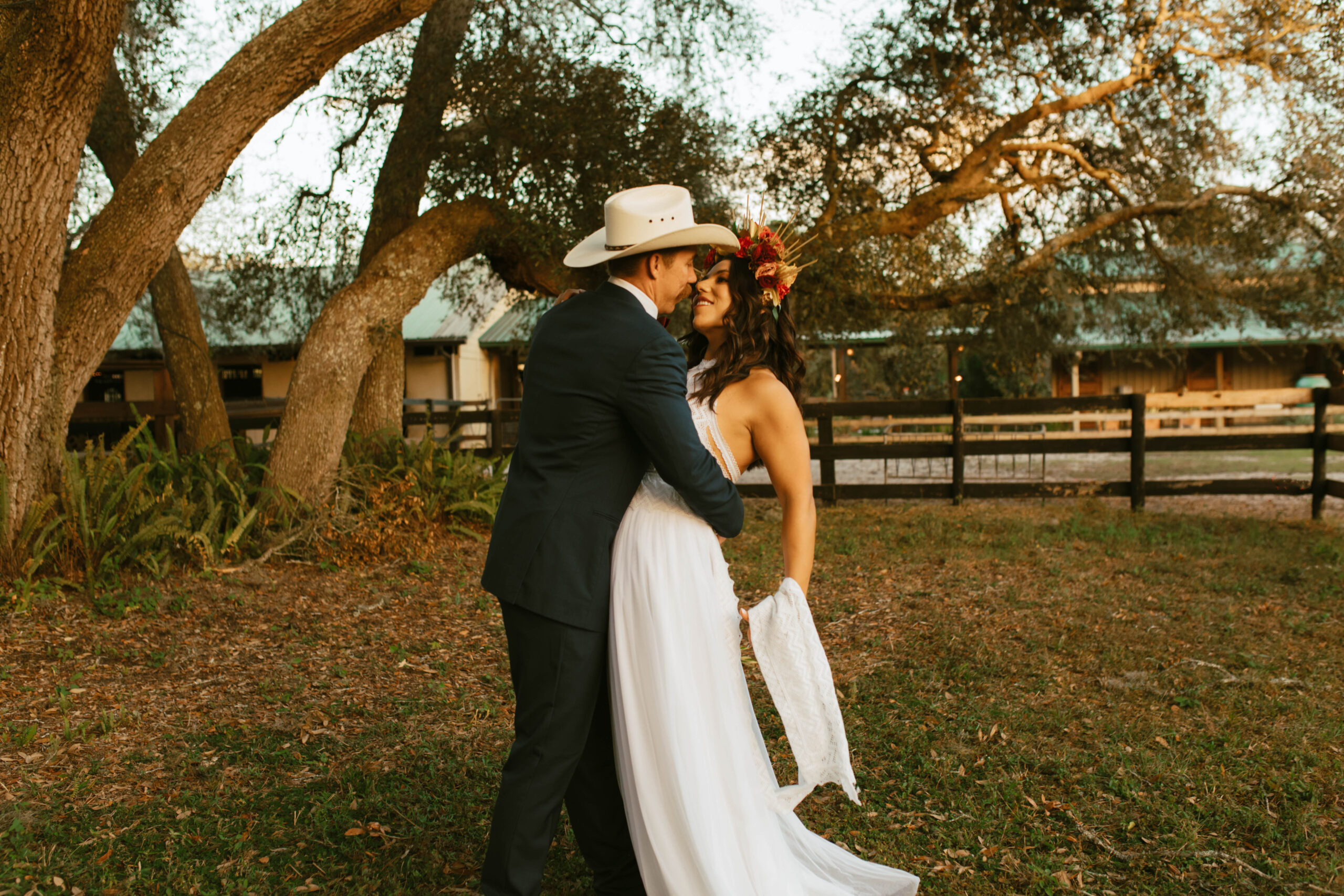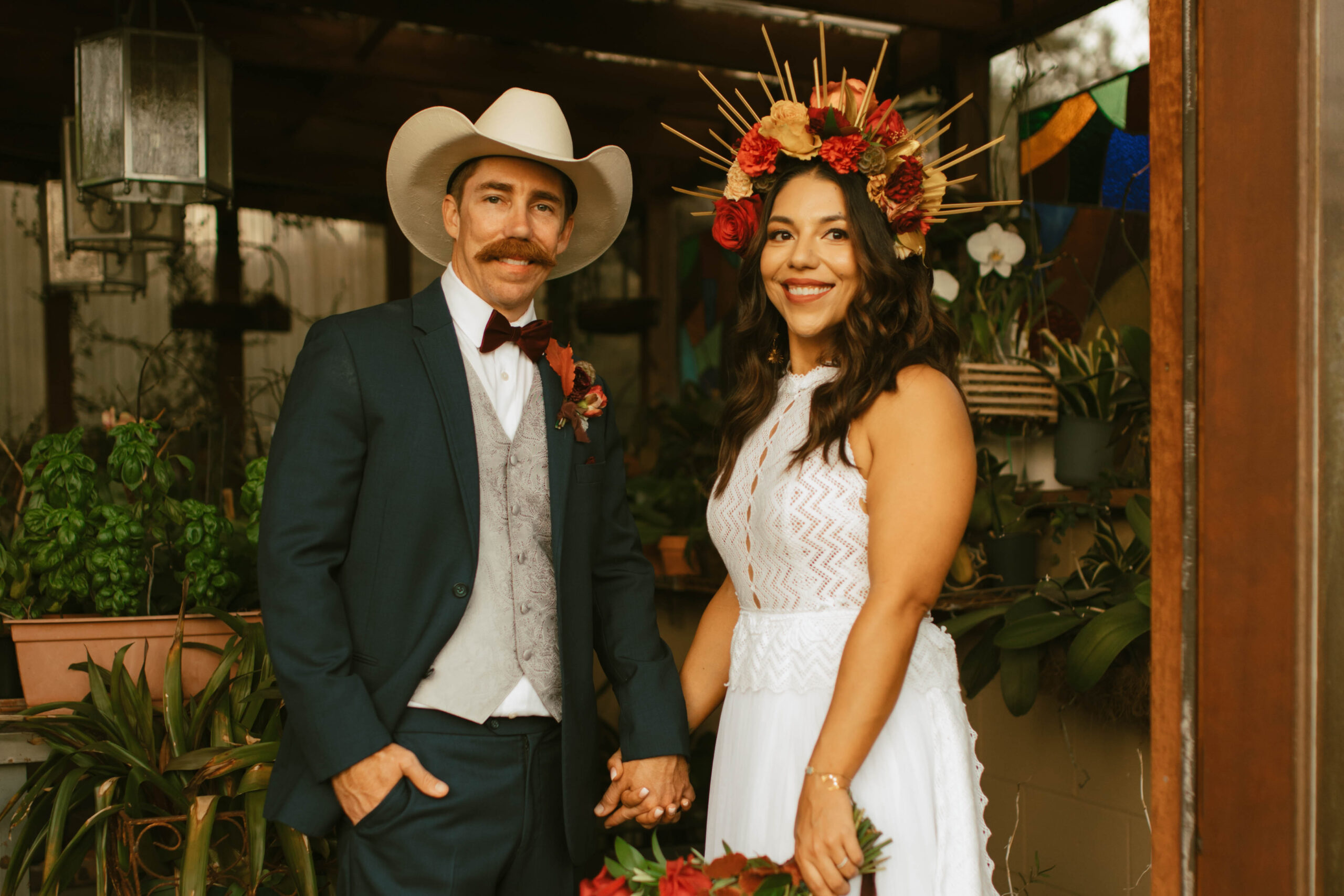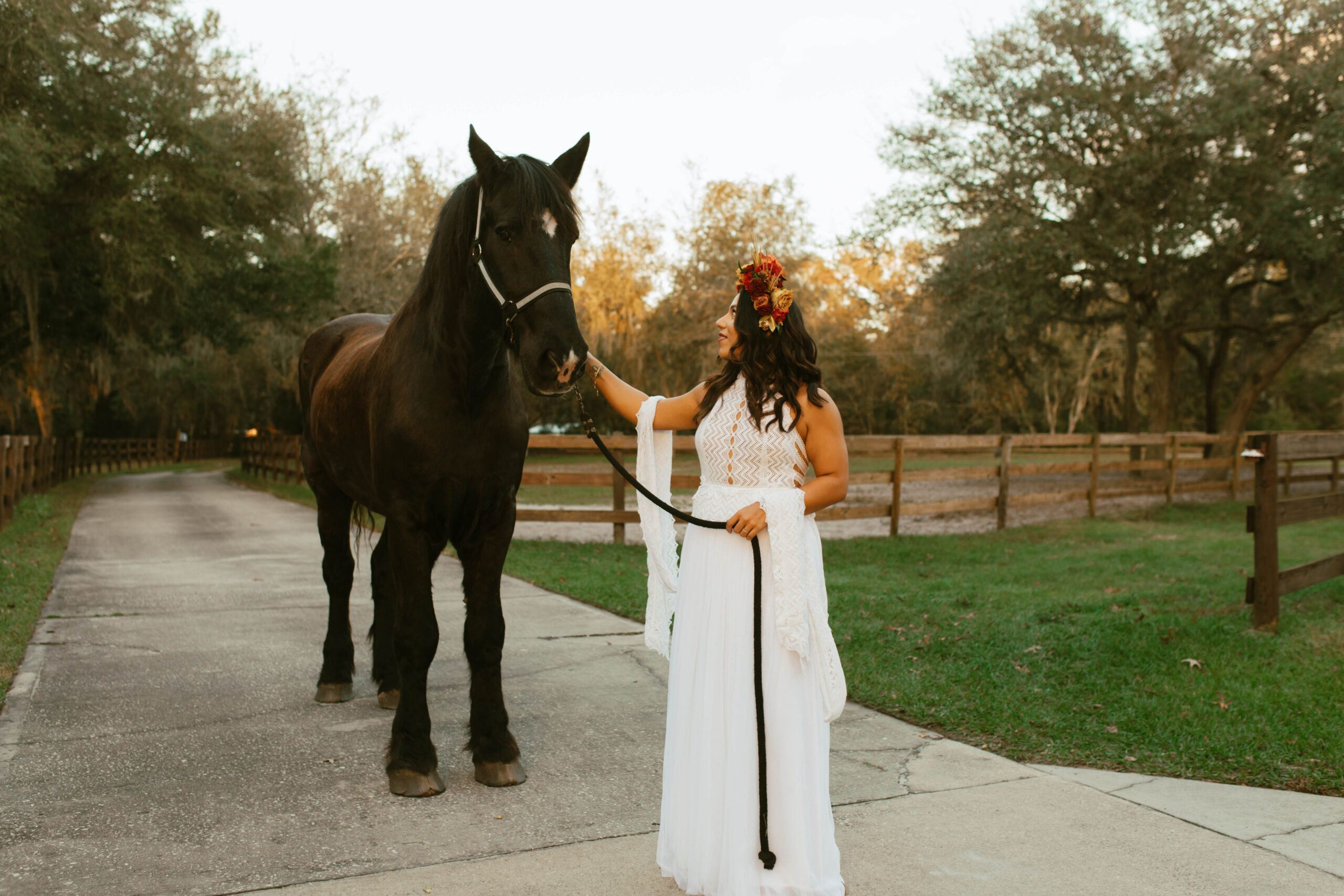 Time to Dance
After the newlyweds' pictures, they were announced into the reception room for the first time as Mr. and Mrs. They then made their way to the rectangular wooden sweetheart table that was designed with different-sized candle holders, burnt orange petals, and centered with a small floral arrangement. The couple celebrated with their family and friends with toasts, first dances, traditional dances, and cake cutting. At last, it was time to party and open up the dance floor for everyone to let loose and dance the night away.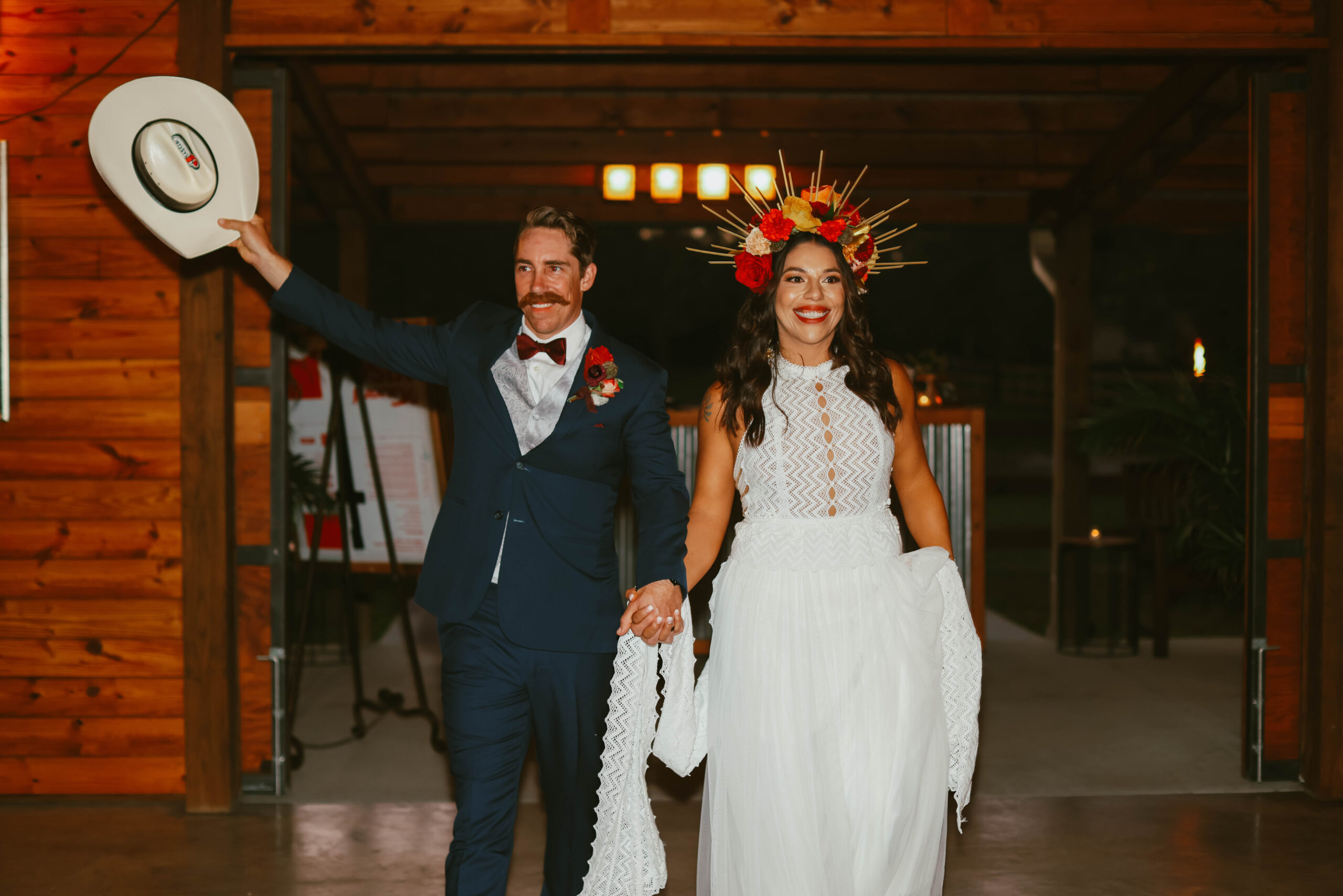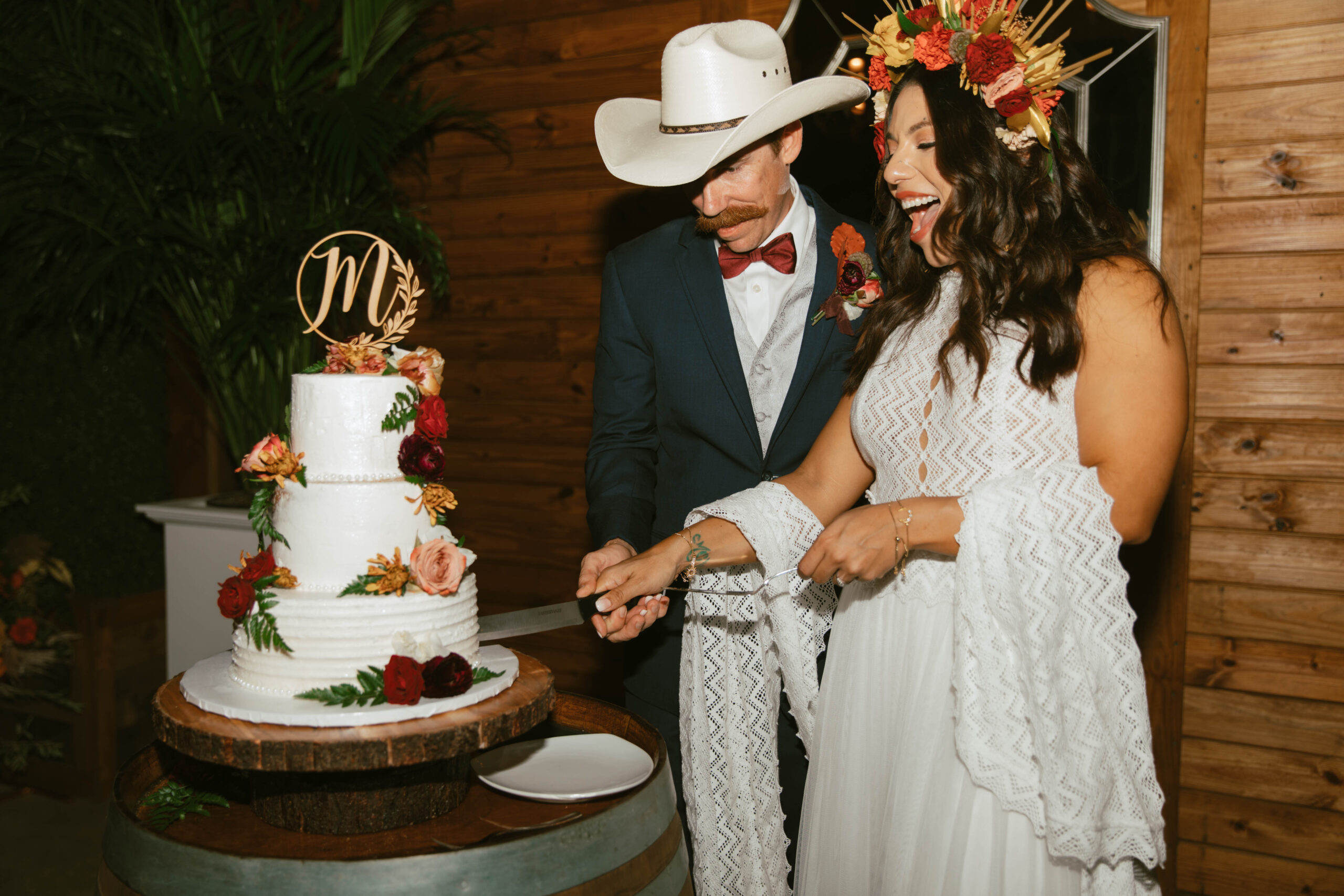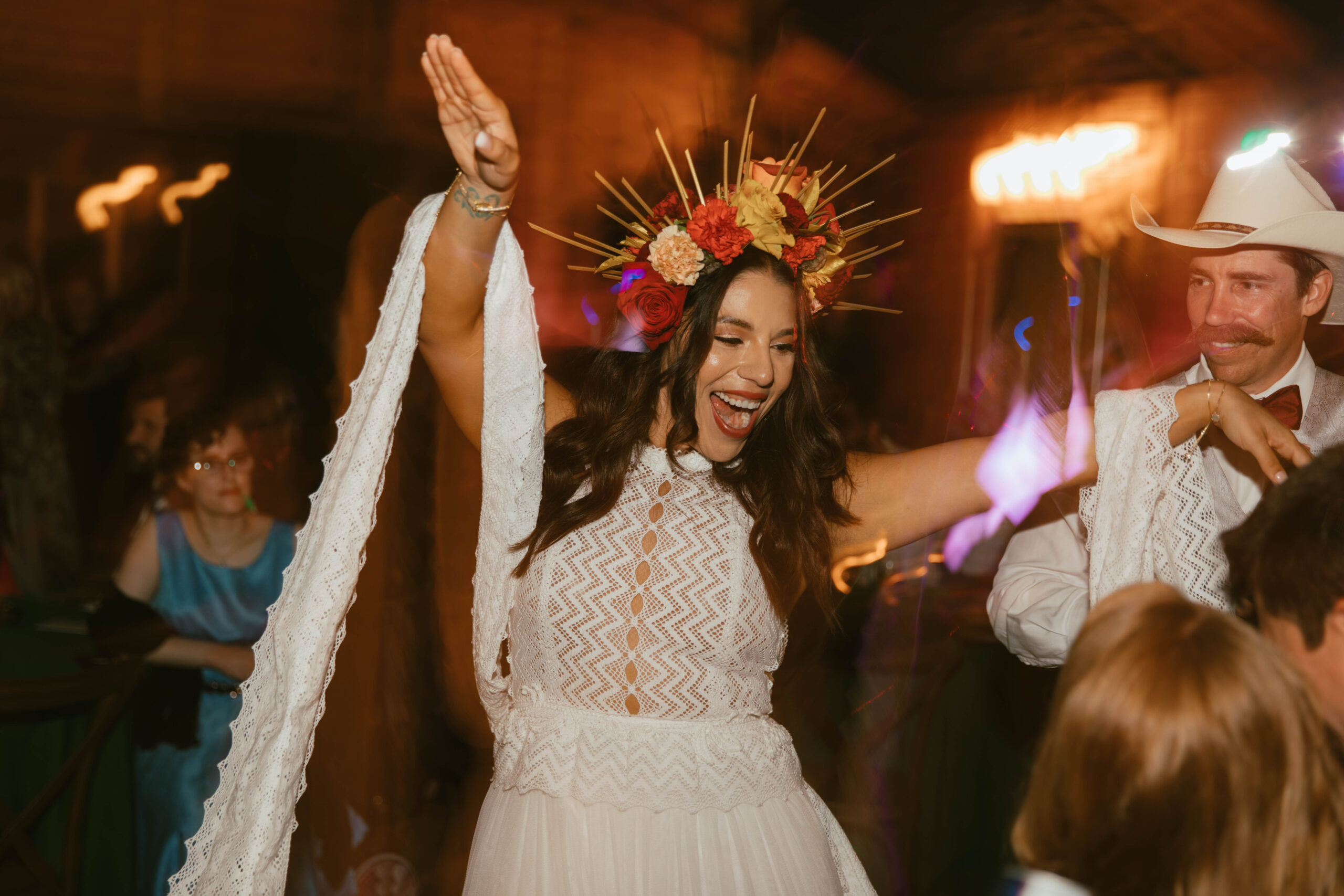 Hacienda Western Farewell
As the night came to an end, it was time to send the newlyweds off. Thank you for letting us be a big part of your special day. We were so excited to be the venue for your Western Wedding. Congratulations yet again Alex and Cyril.